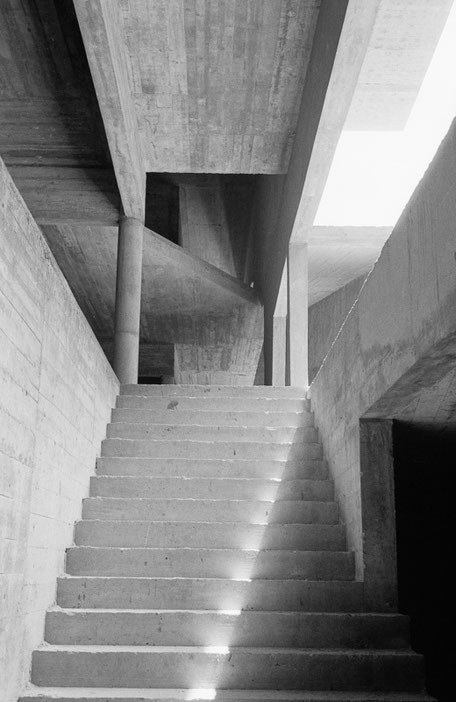 Als Architekten interessiert uns besonders die 3-dimensionale Plastizität und die "Faltung" der Konstruktion. Der portugiesische Architekt Alvaro Siza hatte in diesem Zusammenhang eine besondere Bedeutung. Seine Architekturfakultät in Porto fotografierten wir 1990 während der Bauzeit. 
Der Gedanke, eine Geldbörse zu gestalten, die aus einem Stück gefaltet wird und dessen Konstruktion und Schnittlinien sichtbar und nachvollziehbar ist, war der Beginn unserer "Lias".
As architects we are particularly interested in the 3-dimensional plasticity and the "folding " of the construction. The Portuguese architect Alvaro Siza had a special meaning in this context. His architectural school in Porto was photographed in 1990 during the construction period.
The idea of designing a purse that is folded in one piece and whose construction and cutting lines are visible and understandable was the beginning of our "Lias".